BURST/TIELT – On November 5, the Belgian Judo Championship for Seniors took place in Tielt. Another judo championship as it should be. Full stands, the right atmosphere, but above all, sensation on the tatami.
Sebastien Bonte, chairman of Judo Belgium was already satisfied with the excellent organization by JC Tielt and the excellent level that the judokas brought to the tatami. "I am very happy with the perfect course of this championship," reacts the chairman of Judo Belgium. "I have seen beautiful bouts here in Tielt. Just like the BC Youth in the spring here in Tielt, the organization was again top notch. Also, a lot of top athletes who signed up. However, some cancellations due to injuries and of course international obligations. The level of the finals was very high and the bouts very exciting. Finally, there is again a championship with a full house and the live streaming was also followed well. I am a satisfied chairman."
Hereafter, we briefly go over the title fights, supplemented with reactions from some brand new Belgian champions.
Women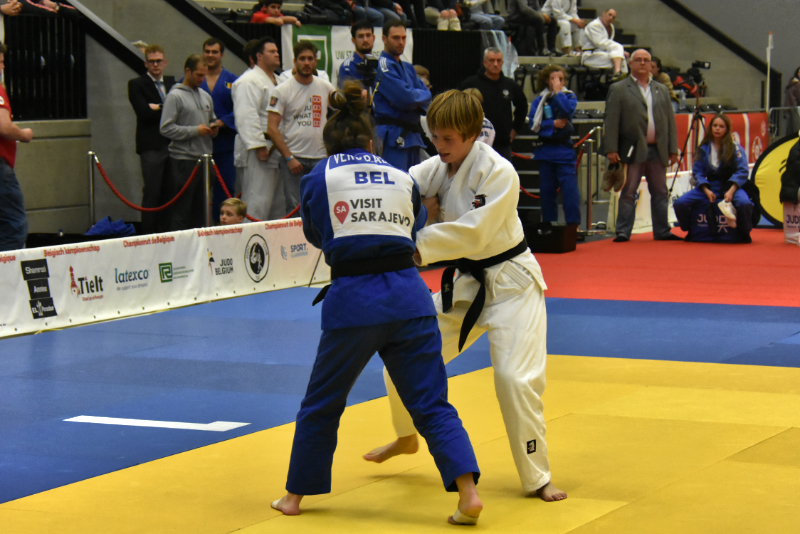 Jente Verstraete (Royal Inter Gembloux Wavre) put Lotte Vandevoort (Judocentrum Leuven) aside in the -48kg series. "I am of course happy with the title, but a little disappointed with the final. It wasn't my best camp ever. Wanting to be too fast I became stressed. In the end I won, but it could have been better."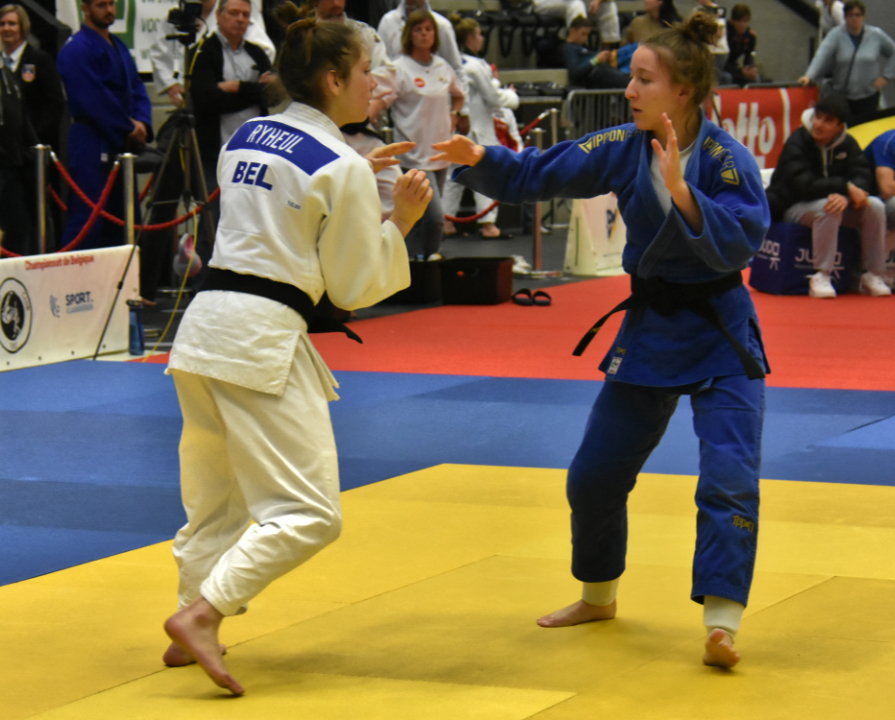 Amber Ryheul (Kon. Ypres JC Neko) defeated Fieke Olemans (JC Sint-Truiden)in the final of weight category -52kg. "I am satisfied with this Belgian title. I look back on a difficult year with many injuries. Mentally, I also had a more difficult period. A Belgian championship is always fun to participate. It also brings some stress because there are also high expectations. I'm glad the day ended this way. My goal is not the Belgian Championship, but it's always nice to participate and win in front of your own audience. I will soon be leaving for an training camp with Team Belgium. The injuries have healed well now. Let's hope the prospects are just as good as here at the BC."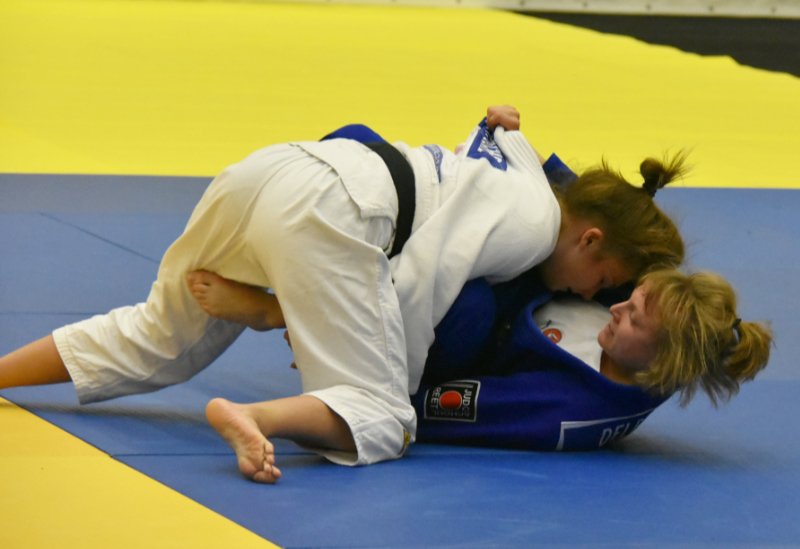 In the -57kg category, Lola Fache (RJC Kanido Herseaux) beat Eveline Delbaen (JS Reet). "I'm very happy because I didn't expect to beat my opponent as I've moved up into a higher weight category. It was not too difficult to reach the final. The last camp was without a doubt the toughest. I am very pleased with the title."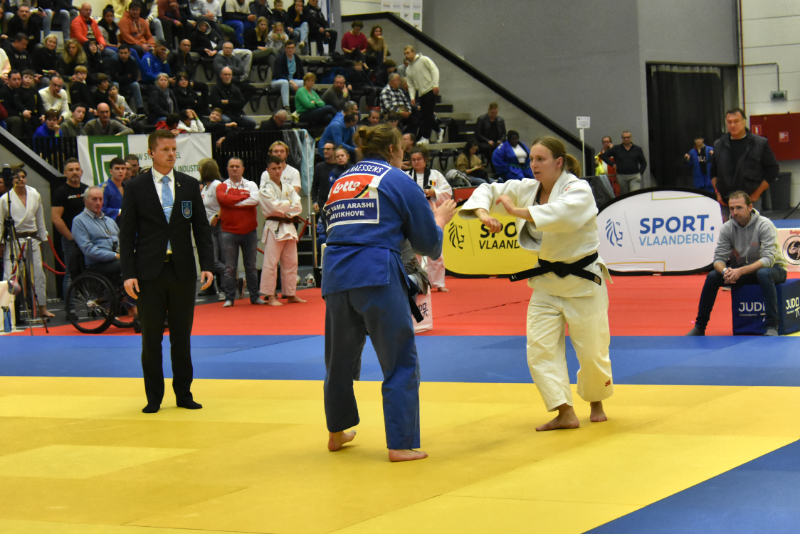 Alissia Bombello (JC Eeklo) defeated Orane Duquennois (Judo Top Level Tournai) in the -63kg final but had to go very deep. In -70kg Maxine Heyens (Antwerp United Judo) put Marielle Bouvier (JC Sambreville) aside. Vicky Verschaere (JC Evergem) defeated Isabelle Schrenk (JC Koksijde) in the -78kg final, while Daria Pogorzelec (Judocentrum Leuven) beat Gabrielle Bouvier (JC Sambreville) in the -78kg final. "It's my second camp in this higher weight category. A new experience for me because the opponents are bigger and stronger in this series. Strategically, I had to do everything differently. I am of course very happy with this title."
Men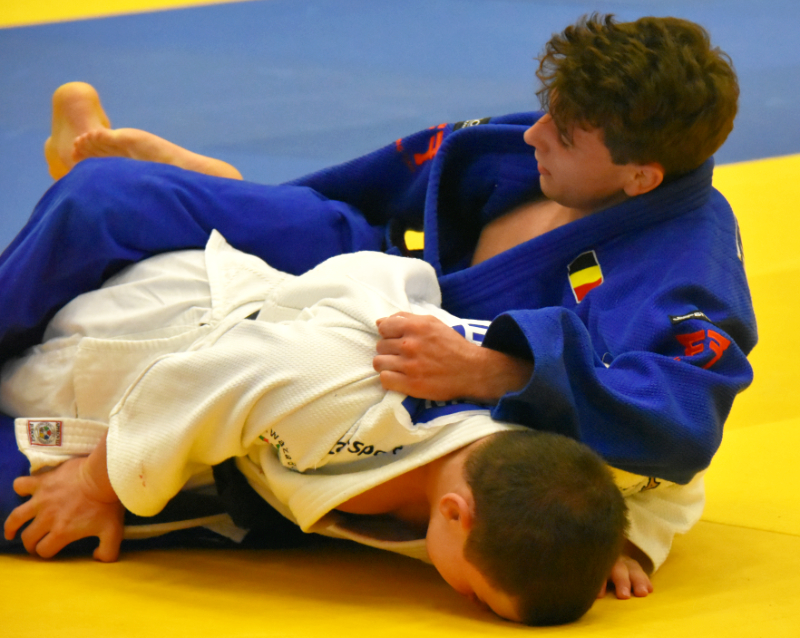 The final of the -60kg weight category was a repeat of that of the Flemish championship, with the same result. Emile Merdin (JC Kawaishi Ingelmunster) again defeated Olivier Naert (JC Yama-Arashi Bavikhove). "This is confirmation for me. Two weeks ago, I became the Flemish champion and now the Belgian. Last year I also was the Belgian champion. I'm glad I was able to confirm once again that I'm worthy to bear this title. It was a difficult and long fight. We know each other very well. Then of course you know each other's strategy and it becomes even more difficult to score. Downside is that I won on shidos. I would rather have scored a point. In the end, winning is winning, but I would have preferred it differently. However, I'm very happy with this title."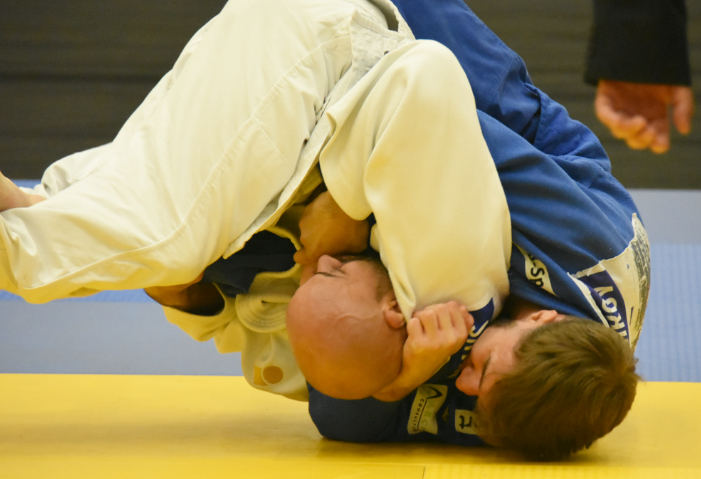 Joran Schildermans (JC Agglorex Lommel) defeated Deny Altemirov (JC Gent-Drongen) in the final. "I didn't expect it because Deny is a tough opponent. Of course, you must watch what you do. However, I had a good feeling about it. I don't need to prove myself anymore. I just judo for fun now. That young guy must perform and is therefore under more pressure. That's the difference every now and then. So, I am very satisfied with my result in this championship."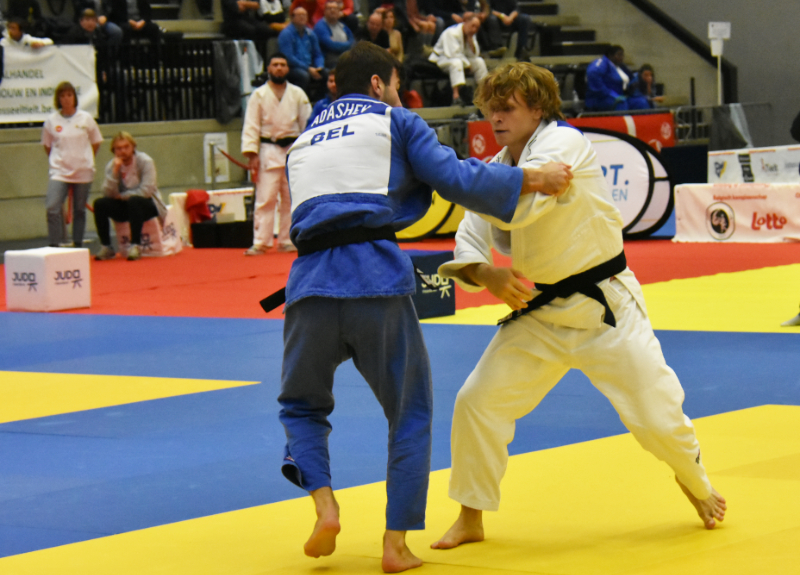 For Jeroen Casse (JC Fudji Yama Boom/Schelle), taking the Belgian championship title in the -73kg series was confirmation of the Flemish title he bagged a few weeks ago. In a thrilling final he defeated Muslim Adashev of Jitsu-Kwai Hamme. "It was another difficult road to the podium. After all, I know the opponents well, the majority are judokas with whom I train every day. The final was a tough fight. My opponent has fought hard. I really had to give everything. In the end I was able to score. I'm quite happy with this medal."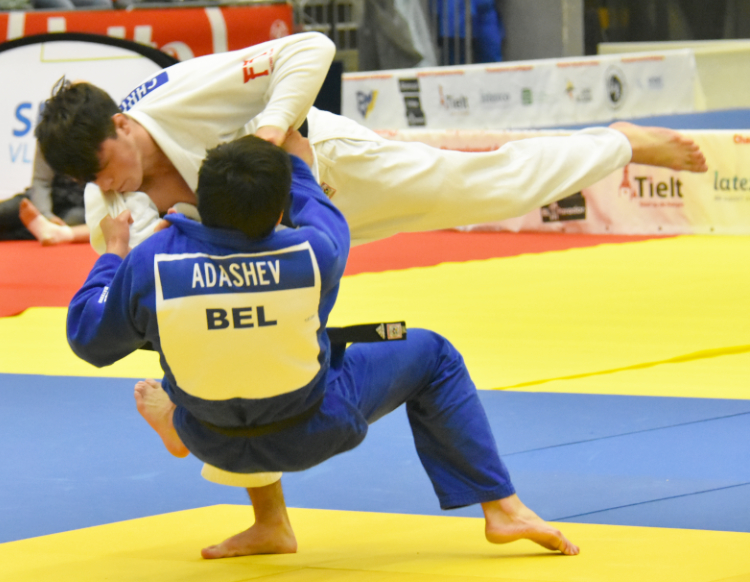 The final of the weight category -81kg was a club meeting. After all, Noah Christiaens and Yusup Adashev both defend the colors of Jitsu-Kwai Hamme. "Never easy to compete against someone from your own club," says Noah. It was therefore a battle of attrition that was settled on penalty points. "It is a pity, however, that the match was ultimately decided on shidos, but at the end of the day it was a nice result. The fact that you know each other well works both to your advantage and disadvantage. It was not an easy competition because many had a chance to grab the title," said Noah.
Jitse Van Den Herrewegen (Royal Inter Gembloux Wavre) defeated Karel Foubert (JC Olympia Brugge) in the -90kg series after a battle of attrition.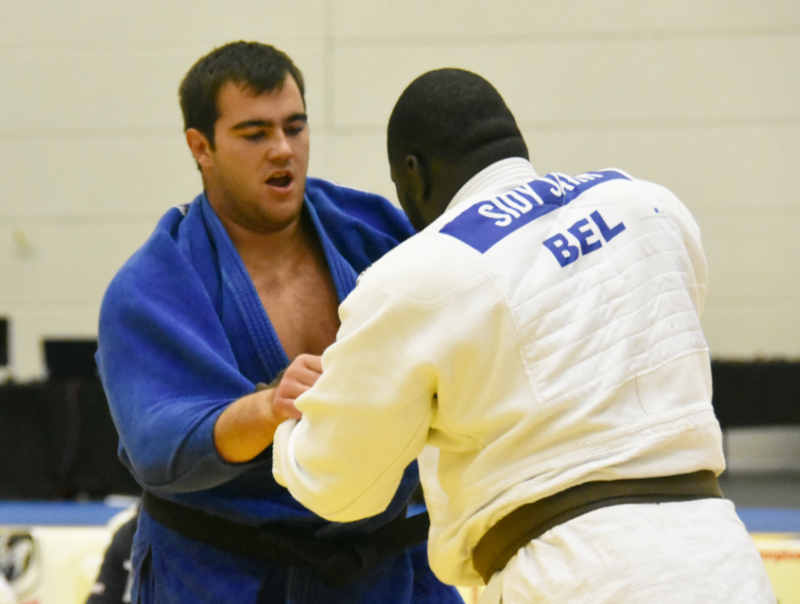 In the -100kg weight category, Glenn Segers (AM Royal Poseidon Ryu) set aside Jarno De Wulf (JC Cobra Lendelede). "I am very happy that as a judoka I can represent the Poseidon club here at this BC. Because it's largely because of the club that I got to this level. This Spring my mentor Werner Debaets passed away and I would like to dedicate this national title to him."
Edouard Capelle (JC Jambes-Gishi Club) beats Sidy Sarr (JC Judo Kodokan Valca) in the +100kg weight category. "Very happy, after all it has been four years since my last title. During the semi-final I made a small mistake that luckily I was able to correct. I was not in my best shape, but enough to win. I have followed the strategy that my coach Eddy has set out with the known result. So, I'm very satisfied!"
Results
Photo Gallery