MONACO – Last weekend the 2022 Belgian champions in the men's took part in the Tournoi International de judo de Monaco. On Saturday 10 December, the delegation left Zaventem with a last-minute change for the +100-weight category. Eduard Capelle was unfortunately injured, so Arthur Temmerman joined the team as a replacement.
The weigh-in was on the program on Saturday evening and it was immediately clear that the tournament could count on a nice list of participants, including a delegation from Japan, Ukraine, Italy and Portugal.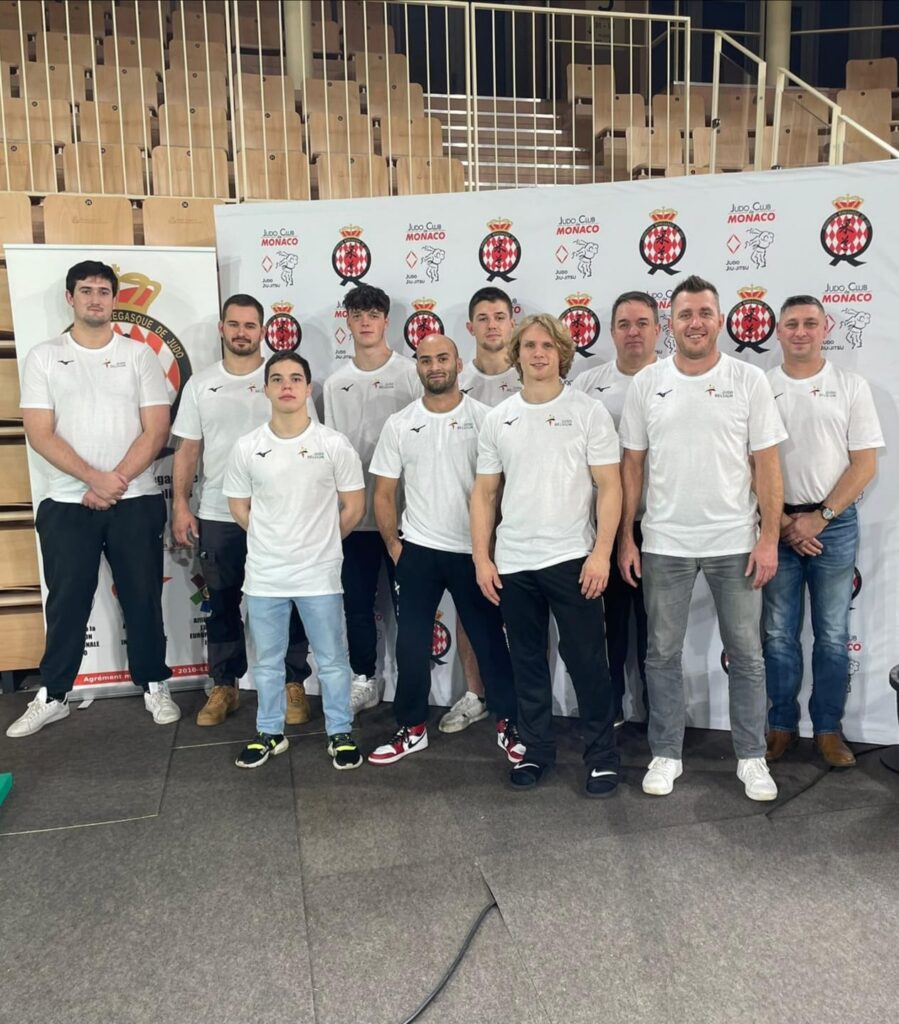 After a good night's sleep and a hearty breakfast, the Belgian judokas left for the tatami on Sunday morning to give the best of themselves for the team.
The first game started against the French team FLAM91 where the game was narrowly lost with a 4-3 score. Almost immediately after, a second game against Alpes Maritimes followed, which resulted in a nice 4-1 win with also two undecided games after the game lasted 4 minutes. This was also good enough to advance to the quarterfinals against another French team, Montreuil. Unfortunately, this was lost 3-1 with 3 undecided games. For example, the rematches had to be fought against the organizing club Monaco, winning 4-2 and 1 undecided match.
The Belgian delegation eventually competed for third place against again the French team FLAM91. The French team took the victory with 3-2 and two draws.
Tired but satisfied, the team can look back on a successful tournament!
Team Belgium
Emile Merdin (-60kg/JC Kawaishi Ingelmunster)
Johan Schildermans (-66kg/JT Agglorex Lommel)
Jeroen Casse (-73kg/JC Fudji Yama Boom/Schelle)
Noah Christaens (-81kg/Jitsu Kwai Hamme)
Jitse Van Den Herrewegen (-90kg/Royal Inter Gembloux Wavre)
Glenn Segers (-100kg/AM Royal Poseidon Ryu)
Edouard Capelle (+100kg/JC Jambes-Gishi Club) replaced by Arthur Temmerman